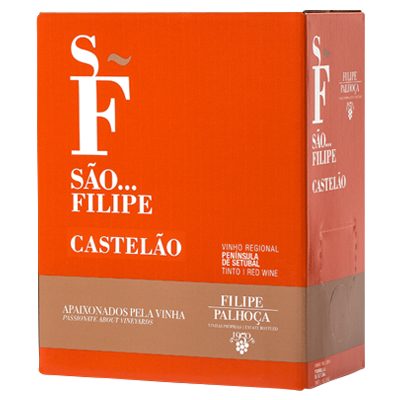 SÃO FILIPE CASTELÃO BIB 3L
After aging for 3 months in oak barrels, displays garnet color, intense aroma of ripe red fruits with notes of spices and toast. It is a soft and elegant wine with a smooth finish.
DENOMINATION Regional Península de Setúbal
VARIETIES Castelão
VINTAGE –
WINEMAKING Harvest took place during the month of September. Fermentation with controlled temperature between 22-24ºC.
ALCOHOL 14%
LONGEVITY –
WINEMAKER Jaime Quendera
SERVING SUGGESTIONS Preferably drink between 16 and 18°C, pairing with meat dishes and cheeses