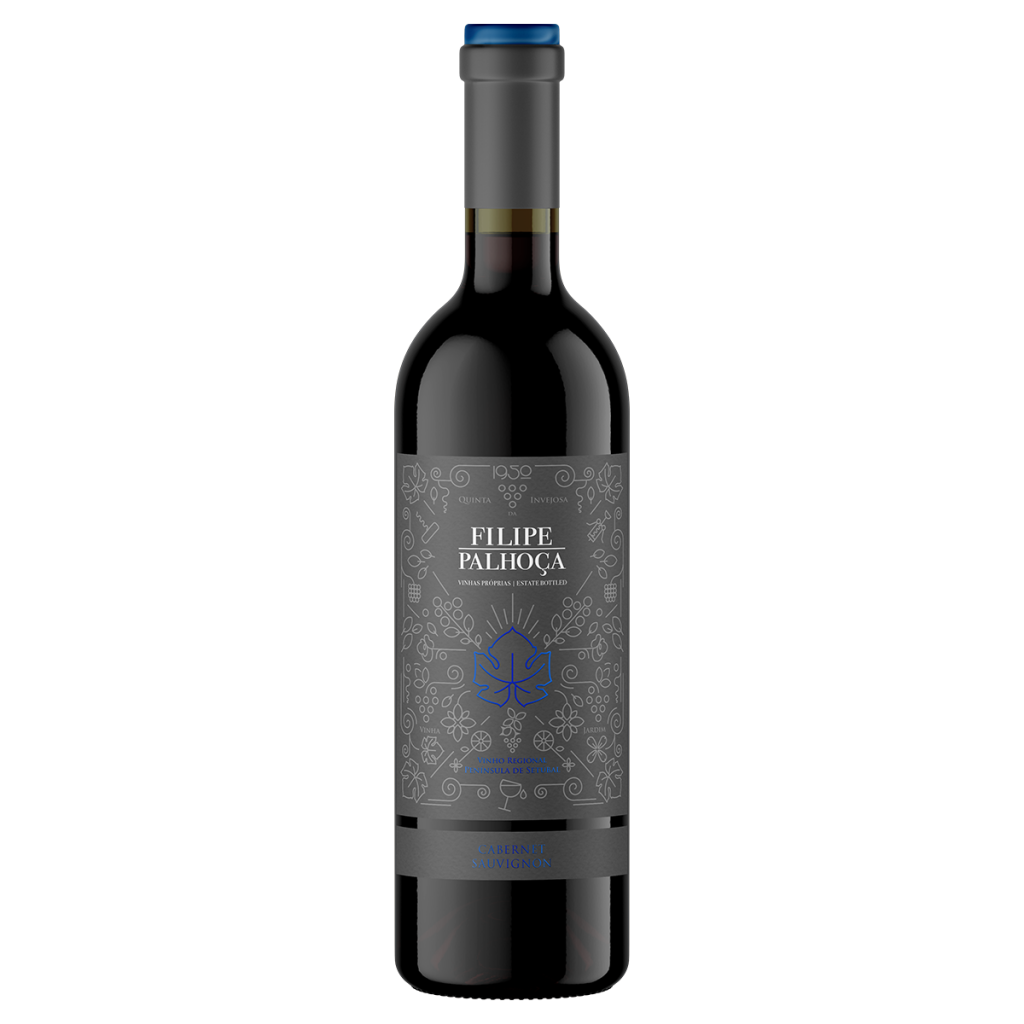 FILIPE PALHOÇA CABERNET SAUVIGNON
Intense, balanced wine with slight notes of red fruits jam, not undoing its typical green pepper aroma. Also reveals aromas of spices due to its aging in French oak barrels.
DENOMINATION Regional Península de Setúbal
VARIETIES Cabernet Sauvignon
VINTAGE 2016
WINEMAKING Harvest took place at the end of September. Fermentation at 25-26ºC, with total destemming and soft and prolonged skin maceration in Ganimede stainless steel vats. Aged for approximately 8 months in French oak barrels.
ALCOHOL 14%
LONGEVITY 5 years
WINEMAKER Jaime Quendera
SERVING SUGGESTIONS Preferably drink between 16 and 18°C. Due to its typicalness, pairs with cheeses, red meat dishes and game.